Presents
CH. Goldtales Lonesome Dove
Sire: GCH Alloro Waiting for Superman
Dam: Can CH. Goldtales Drinks All Around
Whelped: Nov. 25, 2017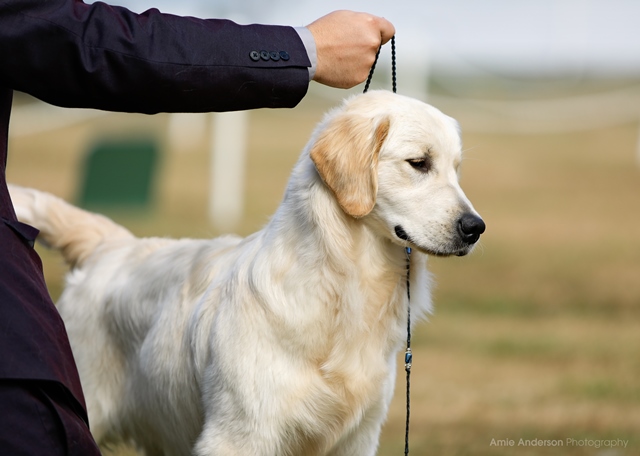 Gus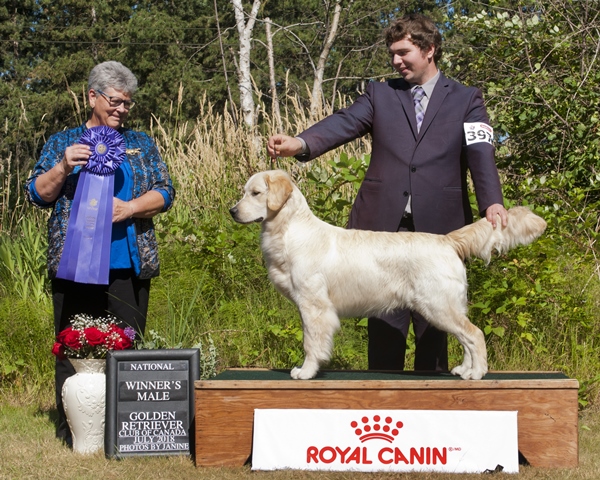 Winners Dog Canadian National July 2018 from the 6-9 puppy class
Achievements:
Kent and Tipsy's small litter of 3 produced this boy puppy who at 7 months was better than his sister "Olive". I kept saying to myself, " I don't need a boy, I don't need a boy" ! Well, I guess I did need one as Gus has made his mark right off the bat as a puppy, going Winners dog from the 6-9 puppy class at the Canadian National. The judge was a well respected U.S. breeder judge Nancy Talbot so that was a huge win. Gus also was Best Puppy in Specialty the same day.
Gus has continued his winning ways going to the Golden National in St Louis in October, 2018. Gus won his sweeps class of 17 with Donna Gulledge and again what a thrill. Donna own's Gus's aunt so she had a connection to him and now we are family despite the distance between Texas and Washington. Gus was second in his regular class of about 20 !!! OMG so many complements on such a young dog !
Gus then went to 6 shows in Tucson in early November. Not only did he do well he kicked butt ! Winner's dog 3 times for one major and 8 points total and reserve winners dog twice. From Tuscon he went to Norman, Oklahoma for 3 Golden Specialties. Another reserve winners dog, and then ***** Winners dog, Best of Winners AND Best of Opposite Sex for a 5 point major !!!! A huge win again for Gus all prior to 1 year of age. Nancy Talbot was the judge there also and her comments that he just keeps getting better mean the world to me.
Megan Honari and Christian Rutten of Greengate Kennels have accomplished so much with Gus in such a short time. They saw Gus's potential and off they went to a few shows with him !!!! To say I'm excited about Gus would be an understatement.


Gus was awarded a AKC Puppy of Achievement status for winning 10 points prior to his first birthday !
Gallery for CH. Goldtales Lonesome Dove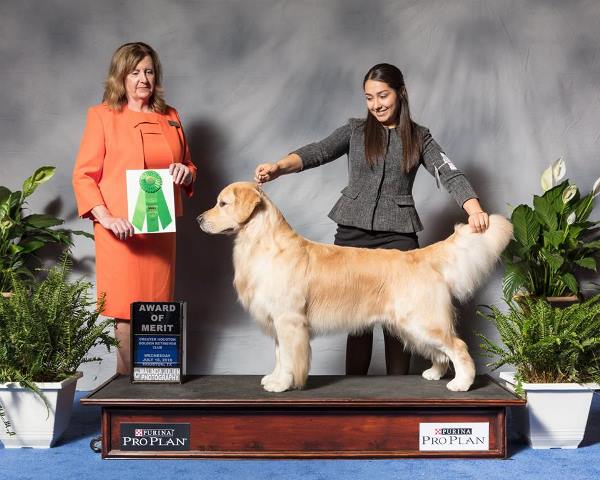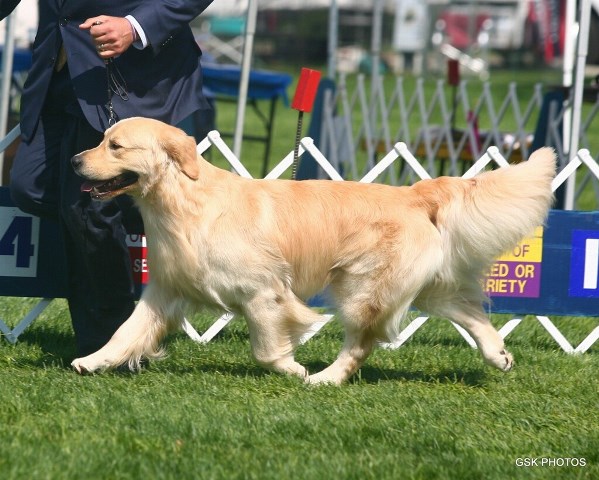 Kent show photo
Balanced, great back, stunning head, impeccable foot timing = Kent
Many thanks to Carolyn Fertitta for allowing me to breed to Kent, GCH Alloro Waiting for Superman. Kent's first litter and to a breeder who lived halfway across the country was a huge step for both of us. Well needless to say we are thrilled with the results ! Gus has created quite a sensation in the show world at a young age. I now am so happy to have spent time with Carolyn in both Texas, Washington and in St Louis. I've so enjoyed becoming friends with many of her Texas peeps who are so warm and welcoming. Donna Gulledge, from Dallas did an awesome job showing Gus in sweeps at the National to 1st place !!! So many great things have happened since the day I contacted Carolyn !
http://www.k9data.com/pedigree.asp?ID=819470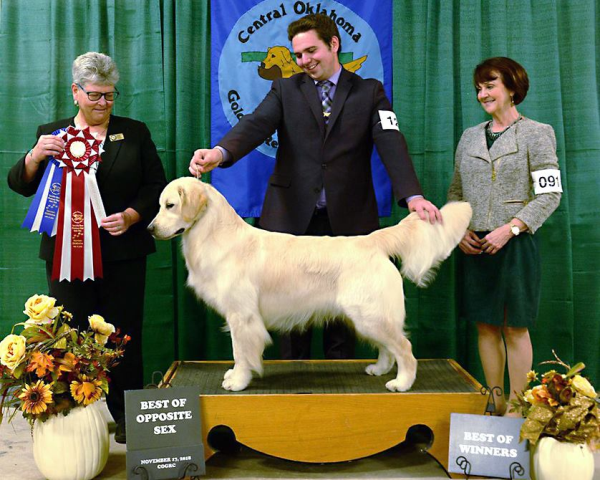 BOS from the classes ~ 5 point major, Central OK Specialty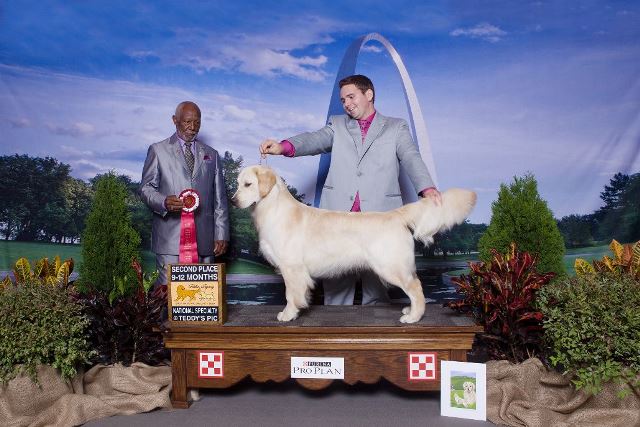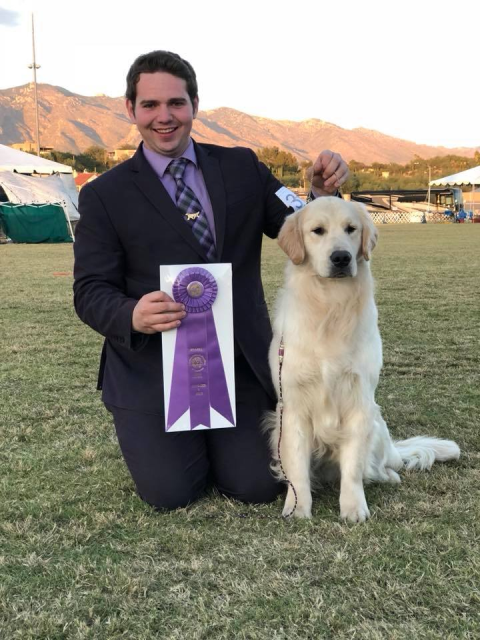 Gus and Christian St Louis
Winner's dog Tucson, Nov. 2018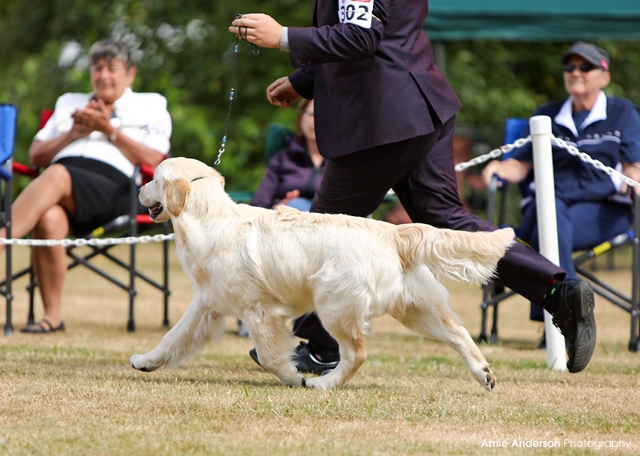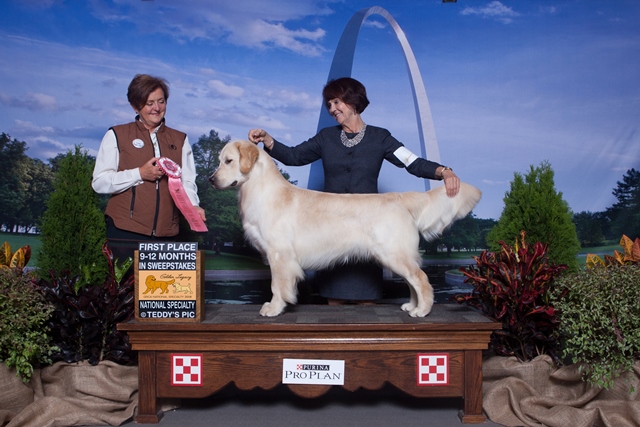 Gus and Donna Golden National
Gus and Christian Canadian National